Generally speaking, people sees handicap or disability as a set of conditions – such as an illness or injury – that prevents someone to do the things that other people do. Designers know this is not true: handicap or disability is a product of a condition and the environment. In the photo below, what prevents people with reduced mobility to enjoy the access to the beach is not their condition but the deliberate choice of the architect of this brand new beach resort to prefer steps to a ramp. Nothing else. A person on a wheelchair would easily reach the beach, should a gentle ramp being there, instead of those steps. Blind people would reach the beach by themselves should a tactile path be there; and old people too, had a handrail been installed. And so on.
This is not a photo of a lovely resort. This is bad design and we should train ourselves to spot it as often as possible.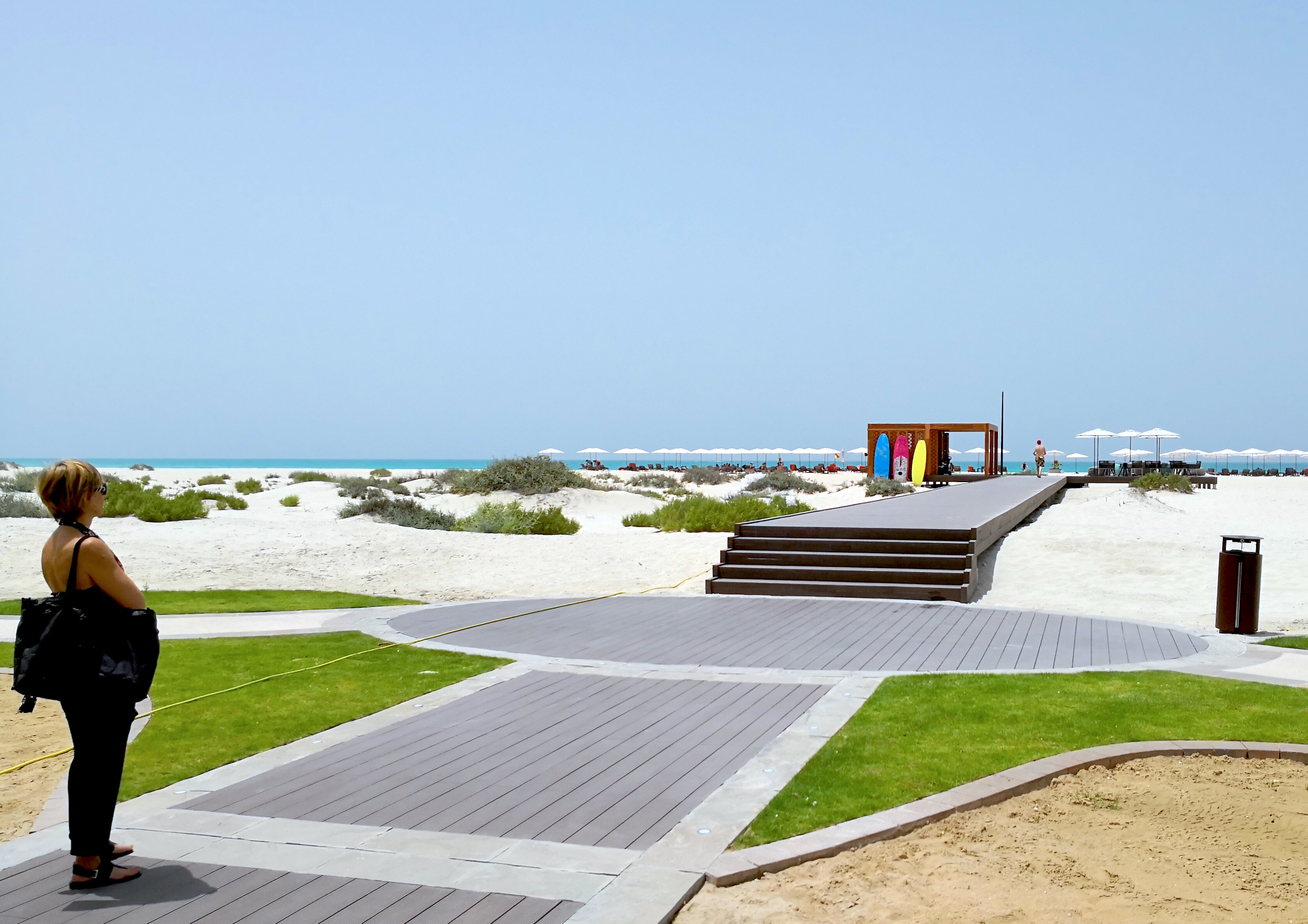 UPDATE, May 13th 2018:
After I posted this, Rotana got back to me with this answer that I am extremely pleased to share:
Dear Goffredo, Greetings from Rotana! Thank you very much for your concern, which we truly appreciate and acknowledge. Please be informed that we are already looking into modifying the beach access and this will be implemented very soon. Kindest regards, Rotana team
Kudos to Rotana for acknowledging the egregious mistake and reacting fast to fix it.